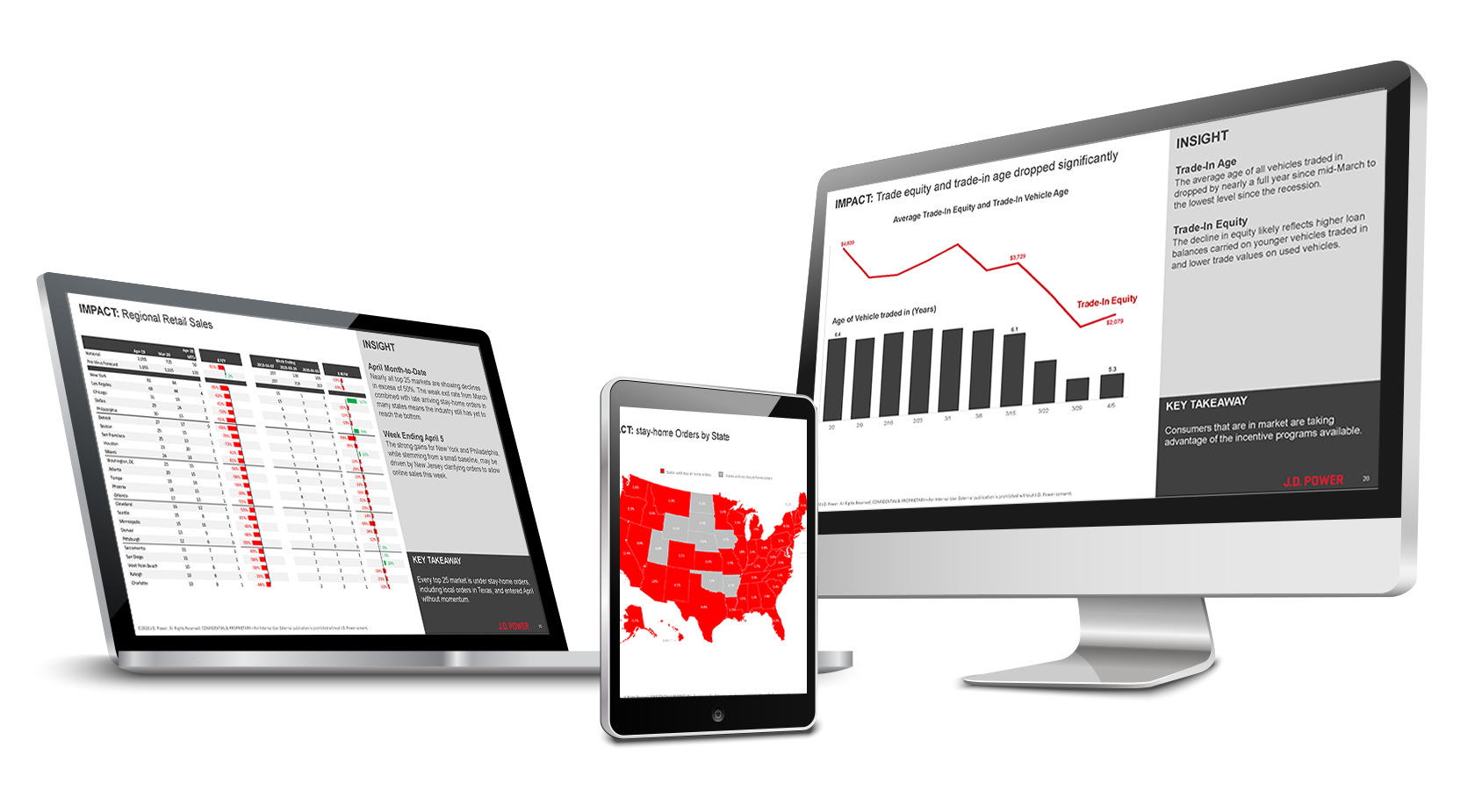 Thursday, June 4, 2020 marked the last report
and webinar within this series.

J.D. Power introduced this weekly intelligence report, COVID-19: J.D. Power Auto Industry Impact Report, to closely track the effect that the COVID-19 pandemic is having on the U.S. automotive industry.


View the latest reports on the J.D. Power website >
Past weekly reports
Please note, due to the impact of this rapidly evolving pandemic, historical sales forecasts within these past reports do not reflect our current view.