Do you know your "Gaps to Great"?

Customer satisfaction is the nexus between expectations and experience. Your customers' expectations are created by all interactions across all industries. Therefore, a great customer service experience anywhere influences your customer's expectation of your performance. Understanding what constitutes a "great experience" is the key to understanding why your customers aren't satisfied with the service you are providing. By discovering your "Gaps-to-Great" you can sequentially focus your limited resources only on the gaps that will get you to great performance quickly.

The J.D. Power "Gaps to Great" Process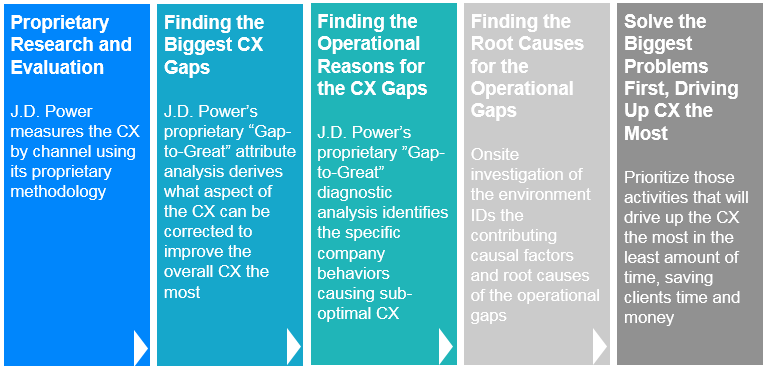 At J.D. Power, we KNOW what customers want most, what top performers do, and can teach you to get there as quickly as possible. Ready to learn how you can use our expertise to improve your customers' experiences while saving time and money?
Submit the form to the right to request a meeting with a J.D. Power expert now>